You can upload any song in the .mp3 format to the music on your profile page, indicated by a ".mp3" at the end of its title. Each member can upload a maximum of 100 songs no larger than 20 MB each. To upload music, locate Music player on your profile and click +Add Music
Once you've uploaded your songs, you can add information about the songs like a title and artist name. Click "Save" when you're finished. When this is complete, you will be able to edit your playlist and re-order the songs in your music player. Click "Done" when this is complete. If you're experiencing issues with the bulk uploader, you can always use the simple uploader by clicking the link to try the "simple uploader" at the bottom of the page.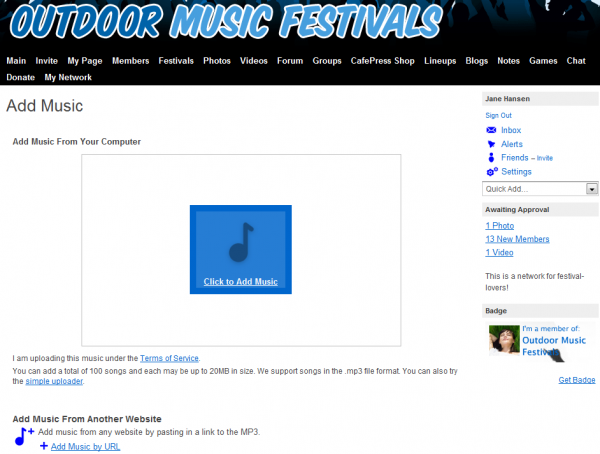 Edit Your Playlist
You can change the order of the songs on your profile page, delete songs, or edit songs at any time. Head to your profile page and locate your music player. Click the "Edit Playlist" link.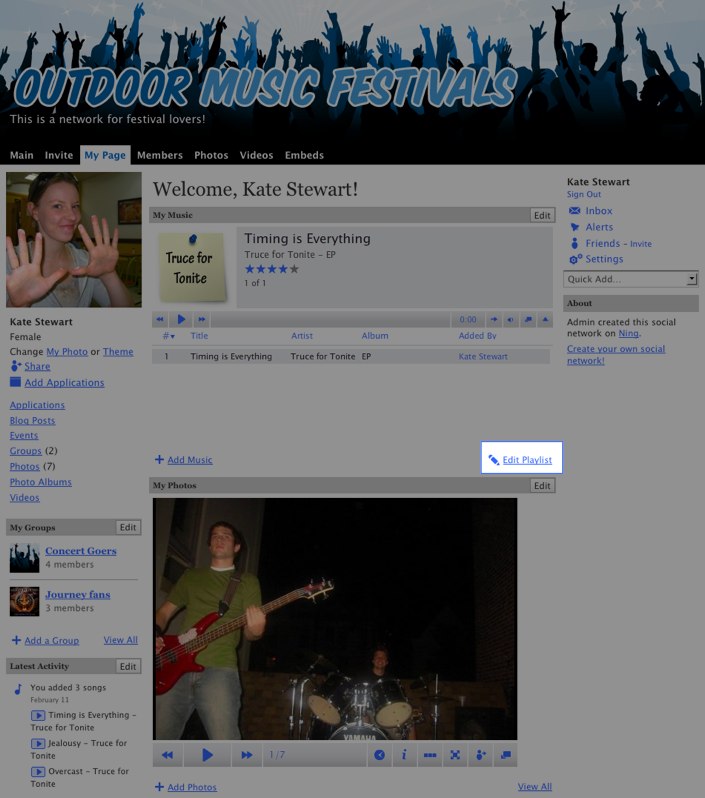 To change a song's information or upload an album cover, click the "Edit" link. To remove a song from your profile page, click the "Delete" link. To change the order of songs, just drag and drop them to the desired order.